Berlin University Alliance
Berlin University Alliance
The Berlin University Alliance is a consortium consisting of three major Berlin universities – Freie Universität Berlin, Humboldt-Universität zu Berlin, Technische Universität Berlin – and Charité – Universitätsmedizin Berlin, established to shape research and education in Berlin.
The four partners joined forces to further develop Berlin as a research hub with international drawing power. Together the partners explore major societal challenges, increase public outreach, promote the training of junior researchers, address issues of quality and standards in research, and share resources in the areas of research infrastructure, teaching, diversity, equal opportunities, and internationalisation.
The Berlin University Alliance is funded by the Federal Ministry of Education and Research (BMBF) and the state of Berlin under the Excellence Strategy of the Federal Government and the Länder.
Technische Universität Berlin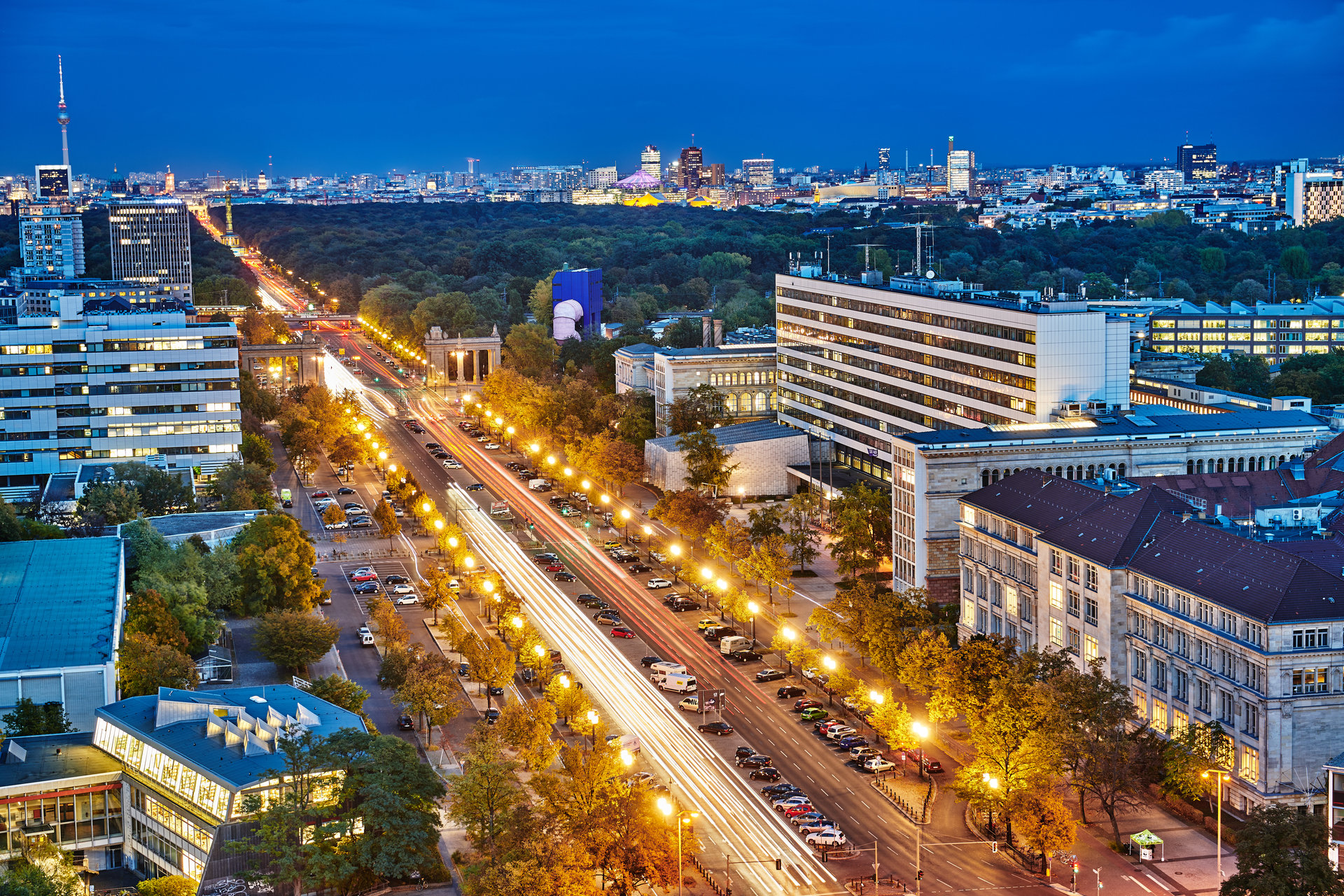 The roots of Technische Universität Berlin and its predecessor institutions stretch back to the time of Frederick II, King of Prussia, during the 18th century. In its current form, Technische Universität Berlin was founded in 1946. Around 34,000 young people from 150 countries are enrolled in over 120 bachelor's and master's degree programs here, where they pursue their education through close interaction between engineering and natural sciences, planning, social sciences, economics, and humanities with an eye to industry and the wider society. With its approximately 370 professors and some 20 spin-offs each year, Technische Universität Berlin is also an important economic driver and incubator of innovations in the German capital city region.
For the first time in its history, Technische Universität Berlin has joined the ranks of excellent universities in Germany. It received the coveted award in the billion-euro, internationally renowned Excellence competition together with its Berlin partner universities Freie Universität Berlin and Humboldt-Universität Berlin as well as Charité – Universitätsmedizin Berlin. In addition, Technische Universität Berlin is host to three Clusters of Excellence. Beginning 2019, the three interdisciplinary research projects "Unifying Systems in Catalysis", "Science of Intelligence" and "MATH+" will be funded for a period of seven years with up to ten million euros annually.
At Technische Universität Berlin the goal is to continue to develop science and technology for the benefit of our society.
Visit the website of Technische Universität Berlin
Freie Universität Berlin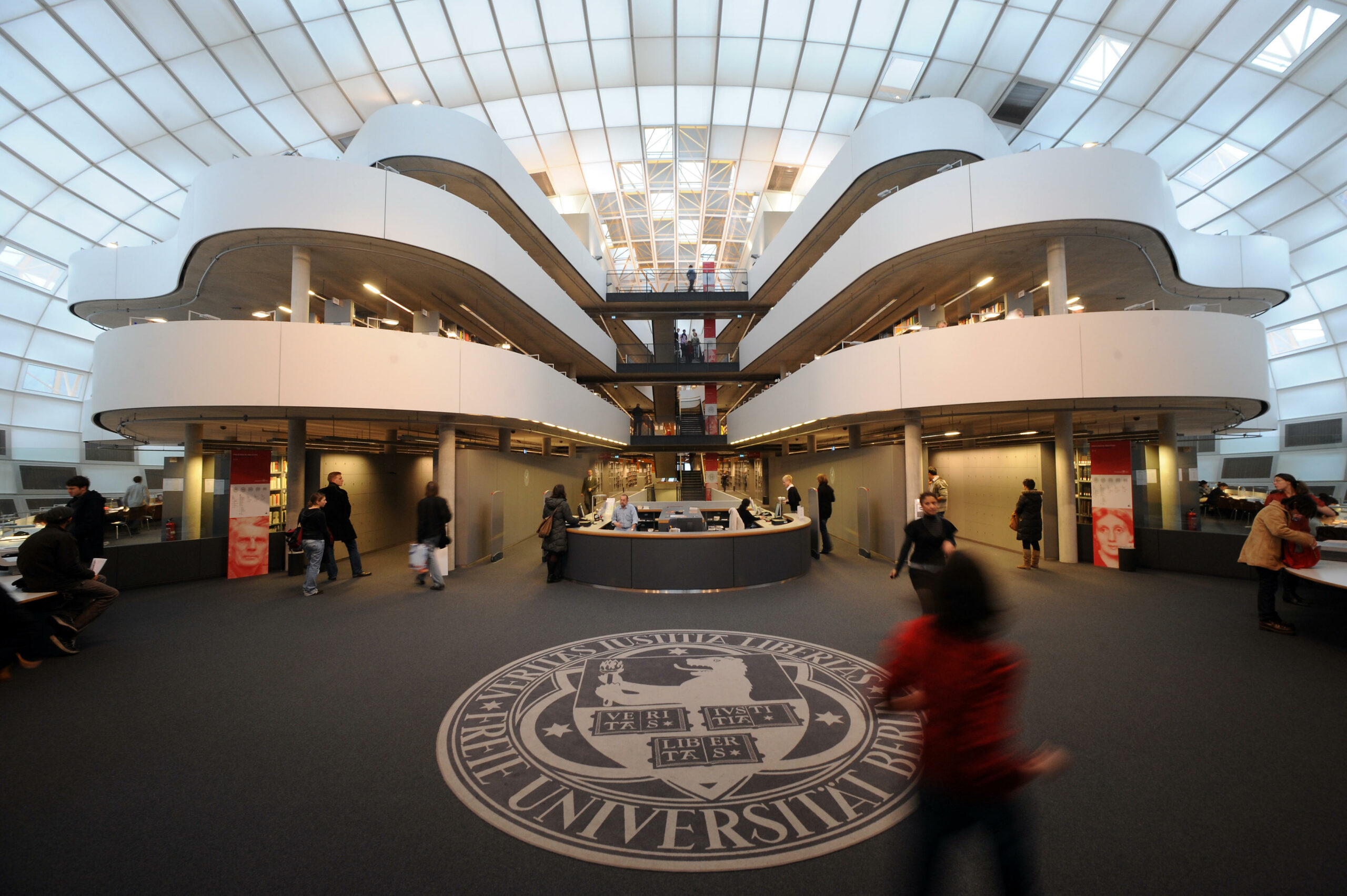 Founded in 1948, Freie Universität Berlin (FUB) is a full comprehensive university with an extraordinary array of disciplines ranging from the humanities to natural sciences and medicine. Its 16 departments and central institutes offer over 170 high quality degree programs, thus providing a stimulating study and research environment for 33.000 students, 4.000 PhD students and 358 professors.
Freie Universität Berlin is one of the few German universities that performed successfully three times in the German government's Excellence Initiative, thereby receiving additional funding for its institutional development strategy. In the recent Excellence Strategy research competition 2019, FUB won four Clusters of Excellence.
As a part of this strategy Freie Universität Berlin, Humboldt-Universität zu Berlin, Technische Universität Berlin, and Charité – Universitätsmedizin Berlin have come together in Berlin University Alliance to be a driving force to further develop Berlin into a leading research hub in Europe. To foster this role, Berlin University Alliance maintains a liaison office in Brussels.
Freie Universität owes its founding to international support, and international impulses have shaped the university's research activities and student life ever since. As an International Network University, Freie Universität thrives on its many contacts with higher education institutions and organizations in Germany and abroad, which provide critical impetus for the university's research and teaching activities. FUB maintains a worldwide network of liaison offices including Cairo, New Delhi, Moscow, Beijing, and São Paulo.
Since 2019 FUB is a member of the UNA Europa, a European university alliance consisting of eight universities with the goal of intensifying cooperation in the field of study, teaching and research. Moreover, Freie Universität maintains roughly 100 partnerships at the university-wide level, along with about 330 university partnerships within the Erasmus academic exchange network and ca. 45 institute partnerships, forming a wide-ranging and tight-knit global network.
The Humboldt Ranking of the Alexander-von-Humboldt Foundation shows FUB's great international connections. According to the ranking, FUB ranks first in Germany with regard to attracting international scholars. More than 6,500 scientists from 130 different countries are currently involved in undergraduate, graduate, and doctoral studies and in teaching activities at FUB.
Visit the website of Freie Universität Berlin
Humboldt Universität zu Berlin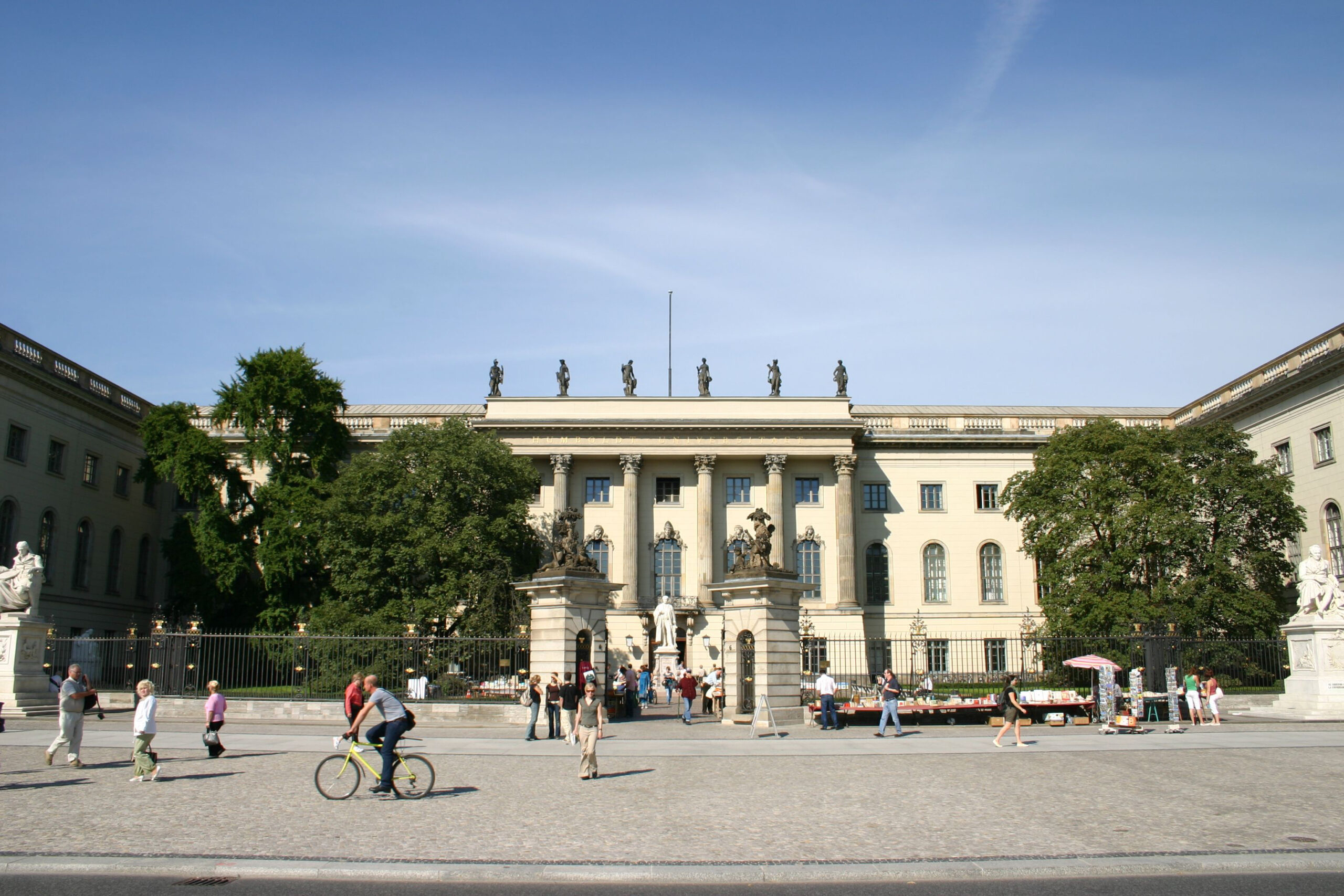 Humboldt-Universität zu Berlin (HU) is the oldest university in Berlin and one of the most globally renowned universities. Founded in 1810, Humboldt-Universität zu Berlin's teaching and research programmes cover all the fundamental academic disciplines of the humanities, social and cultural sciences, law, life sciences, mathematics and natural sciences, medicine, agricultural sciences and sustainability, and antiquities research.
Currently, almost 36,000 young people from more than 100 countries study at Humboldt-Universität in 172 Bachelor's and Master's degree programmes supervised by around 480 professors. Approximately 34 per cent of the academic staff come from abroad.
Due to numerous cutting-edge research projects and renowned international networks, Humboldt-Universität zu Berlin is one of the most distinguished universities in the German-speaking world. Together with its partners in the Berlin University Alliance, Humboldt-Universität zu Berlin was recognised as an Excellence Network in the Excellence Strategy 2019. Before that, it had belonged to one of the eleven German universities of excellence since 2012.
The HU combines research excellence with innovative support for young researchers. The focus of teaching is on research-based learning, interdisciplinarity, flexibility and internationalisation.
Visit the website of Humboldt-Universität zu Berlin
Charité – Universitätsmedizin Berlin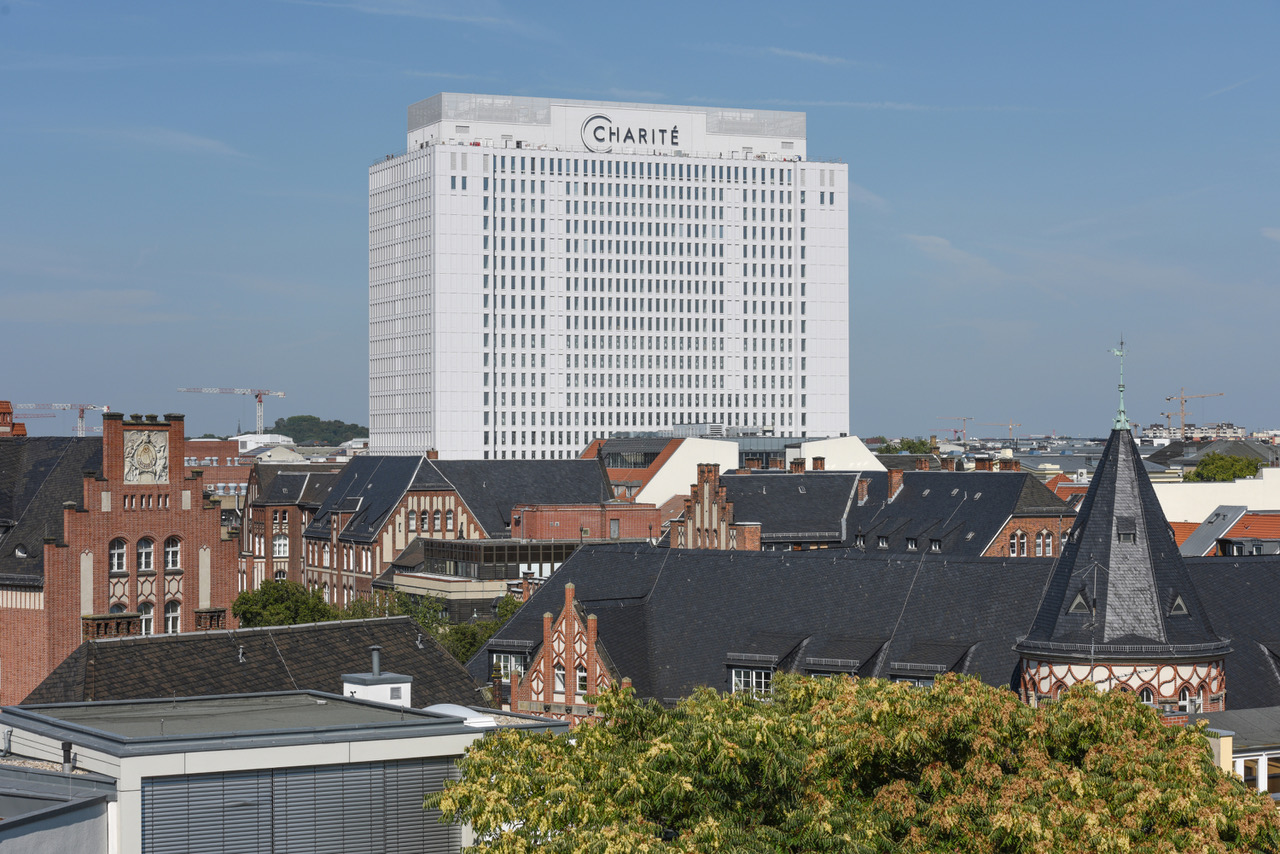 Charité – Universitätsmedizin Berlin is one of the largest university hospitals in Europe, offering 3,001 beds and boasting approximately 100 departments and institutes spread across 4 separate campuses. With a total of 18,700 members of staff employed across its group of companies (15,000 of which at Charité), the organization is one of the largest employers in Berlin.
At Charité, the areas of research, teaching and medical care are closely interlinked. 4,553 of its employees work in the field of nursing, with a further 4,454 in research and medical care. Last year, Charité treated 154,261 in- and day case patients, in addition to 692,900 outpatients. In 2019, Charité recorded a turnover of approximately € 2.0 billion (including external funding and investment grants) and set a new record by securing more than € 179.1 million in external funding. Charité's Medical Faculty is one of the largest in Germany, educating and training more than 8,000 medical, dentistry and health sciences students. Charité also offers 644 training positions across 9 different health care professions.
Within the field of academic medicine, Charité's priorities are highlighted by its main areas of research focus: infection; inflammation and immunity; cardiovascular research and metabolism; neuroscience; oncology; regenerative therapies; and rare diseases and genetics.
Examples of the work conducted by Charité researchers include involvement in 27 DFG Collaborative Research Centers (of which six are led by Charité), three Clusters of Excellence (of which one is led by Charité), 13 European Research Council grants and 8 Emmy Noether Independent Junior Research Groups.