LUT University
LUT University
LUT University is a pioneering science university in Finland, bringing together the fields of science and business since 1969.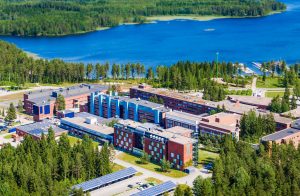 Our international community is composed of approximately 6,500 students and experts (of over 80 different nationalities) engaged in scientific research and academic education in our three schools.
The LUT School of Energy Systems (LES) areas of expertise are energy engineering, electrical engineering, environmental engineering and mechanical engineering.
The LUT School of Engineering Science (LENS) acts as an international expert in the fields of separation, purification and process technology, as well as machine vision and pattern recognition, industrial mathematics and different branches of physics as well as industrial engineering and management and software engineering.
The LUT School of Business and Management (LBM) has sustainable business renewal as the focus area of both education and research.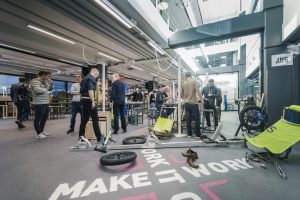 We produce problem solvers, and we provide solutions to global environmental and economic challenges. We focus on demanding topical issues, such as the mitigation of climate change and look for scientific solutions for Clean Energy and Water, a Circular Economy and Sustainable Business. In addition to the schools we have 6 interdisciplinary research platforms that cover the focus areas of LUT.
REFLEX: RECYCLING CARBON IN A FLEXIBLE COMPETITIVE ENERGY SYSTEM
SAWE: SAFE WATER FOR ALL
RED: REVEALING EMISSION DISCREPANCIES
DIGI-USER: SMART SERVICES FOR DIGITALISATION
RE-SOURCE: RESOURCE EFFICIENT PRODUCTION PROCESSES AND VALUE CHAINS
SIM: SUSTAINABLE PRODUCT PROCESSES THROUGH SIMULATION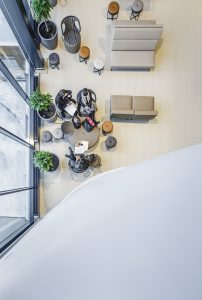 We collaborate actively with industry and our research is highly innovative. Approximately 50-60 inventions are reported annually with 4-5 research-based start-ups every year. LUT has been an active member in different research consortia nationally and internationally. In FP7 LUT had 30 projects and has already 19 projects approved in H2020.
Services
LUT has strengthened its presence in Brussels by establishing an office there. The aim is to improve LUT's already existing networks and find new ones, increase the visibility of LUT in international level and along those, increase the external funding of LUT.
The office is involved in networking events related to the key areas of LUT
Organises events and meetings for researchers
Monitors the policy development in research and innovation areas