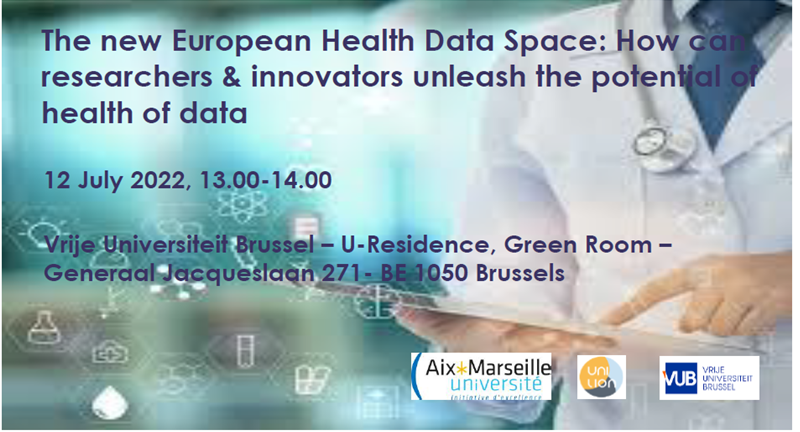 Open Talk on the new European Health Data Space
Open Talk on the new European Health Data Space
On May 3rd 2022 from 13.00 to 14.00, Vrije Universiteit Brussel and Aix-Marseille University organise an UnILiON Open Talk on "The new European Health Data Space: how can Researchers & Innovators unleash the potential of Health Data?"
The European Commission released a Communication and a proposal for a Regulation on the European Health Data Hub (EHDS), setting itself the ambition to achieve a "quantum leap forward in the way healthcare is provided to people across Europe".
The UnILiON Open Talk will address the secondary use of health data by universities and/or university hospitals when implementing their missions (research, clinical trials, innovation, education). The objective is to discuss the strategic and concrete dimensions of the topic.
The invited speaker is Dr. Andrzej Rys, Director responsible for Health Systems, Medical Products and Innovation at the Directorate-General for Health and Food Safety (DG SANTE), European Commission.
Location: Vrije Universiteit Brussel – U-Residence, Green Room – Generaal Jacqueslaan 271- BE 1050 Brussels
The event is open and free but registration is necessary.