Speaker biographies annual event 2020
Speaker biographies annual event 2020
Alexandru Vasile Marchis
Secretary General, UnILiON
---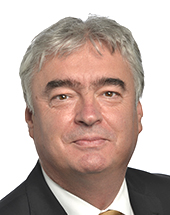 Milan Zver
MEP, Member of the Committee on Culture and Education, European Parliament
Born in 1962. Ljubljana. Graduated from the political science department of the Faculty of Social Sciences at the University of Ljubljana, 1987. M.Sc. in 1990 and  PhD at the University of Ljubljana, 1998. A member of Slovenian Democratic Party. Dr. Zver served as advisor to the deputy prime minister Jože Pučnik and later to the minister of defence Janez Janša. Municipal Councillor in Ljubljana. Member of several executive bodies and twice Vice-President of the Slovenian Democratic Party (SDS). He was elected to be a member of the Slovenian National Council and National Assembly. Minister for Education and Sports, 2004-2008. During the Slovene presidency of EU in 2008 serving as President of the Council of European Union for Education, Youth and Culture and in 2009 was elected to the European Parliament. Member of Prague's Platform of European Memory and Conscience and a member of the Central Committee of Berlin's forum Dialog-Kultur-Europa. Actively involved in many activities of KAS and IRI. Author of several books. He has been an MEP since 2009 where he sits on the Committee on Culture and Education. His is also vice chair of the delegation for relations with the countries of South Asia.
---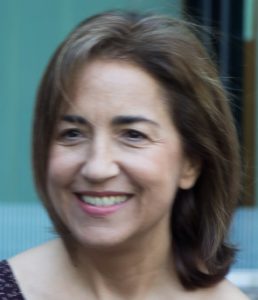 Themis Christophidou
Director-General, DG Education, Youth, Sport and Culture, European Commission
Themis Christophidou is the Director-General for Education, Youth, Sport and Culture of the European Commission, since March 2018. She is a civil engineer with 35 years of experience in private and public sector management.
After having worked in the private sector for 15 years, she joined the European Commission in 2001 and held various positions, including in the Directorate-General for Regional and Urban Policy, as Head of Cabinet of the Commissioner for Maritime Affairs and Fisheries and as Head of Cabinet of the Commissioner for Humanitarian Aid and Crisis Management.
Themis Christophidou is an alumna of the civil engineering faculty of the Metsovio Polytechnic University of Athens, specialised in transport infrastructure and urban transport. Born in Famagusta, Cyprus, she is trilingual Greek, French, English.
---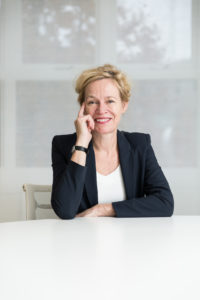 Anka Mulder
Chair of the Executive Board, Saxion University of Applied Sciences
Anka Mulder is President of Saxion University of Applied Science. She is also member of the supervisory board of the TU Hamburg.
Anka Mulder studied History at the University of Groningen, Netherlands, where she later lectured in International Relations. After having worked in Brussels and Vienna for a number of years she took up a post as head of department at the ROI, the Dutch Institute for Public Administration in 1996.

In 2003 she joined Delft University of Technology where she worked until 2017, first as Director of Education and Secretary General, later as Vice President for Education and Operations.
Anka Mulder has been a forerunner of open and online education for many years. In 2008 she became a member of the board of the international OpenCourseWare Consortium and from 2011 to 2013 she was the Consortium President. She was a member of the EdX University Advisory Board from 2014 to 2017.
---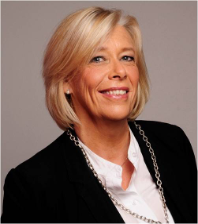 Cecilia Christersson
Pro Vice-Chancellor, Malmö University
Cecilia Christersson is the Pro Vice-Chancellor for Global Engagement and Challenge Based Learning at Malmö University, following six years´ assignment as Deputy Vice-Chancellor, with education, internationalisation and quality development in her portfolio.  A dentist by profession, specialised and holding a PhD in prosthetic dentistry, Cecilia is an associate professor in Prosthetic Dentistry and Dental Material Science and has prior to the appointment as DVC served as the Head of the department of Technology and Dental Material Science at the Faculty of Odontology at Malmö University.
After completing her research education in the US/State University of New York at Buffalo, NY, she returned to the Dental Faculty in Malmö and was part of the team developing a successful problem based learning dental curriculum. Through 2001 to 2010 Cecilia was the Director of Admissions to Dental Education at the Faculty and developed an alternative admission procedure to widen access to dental education. In January of 2012 through 2013 Cecilia held the position as the second female president for the Association of Dental Education in Europe (ADEE).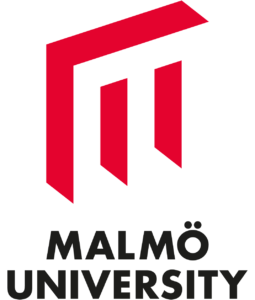 Cecilia has led Malmö University to adhere to an overall integrated Quality Framework for all educational levels.  She is frequently contracted as an international expert in quality accreditations of universities. In 2018 she was assigned by the Swedish Government to investigate how collaboration between teacher education and schools on practice based research can improve quality enhanced learning and development of education.
Overseeing the Malmö University´s agenda on global engagement Cecilia also serves as the chair of the national committee for refugee related issues in the Association of Swedish Higher Education Institutions (SUHF) since 2016. Specifically her focus is to promote changes of policies and regulations to improve access to HE for academic refugees.
Cecilia is the recipient of the Value Based Leadership Award of the International Beliefs and Values Institute (USA) and the Janne Carlsson Award for Academic Leadership of the Royal Institute of Technology in Stockholm (Sweden). She embraces a wide international academic network with focus on value based leadership and equity education for sustainable development.
---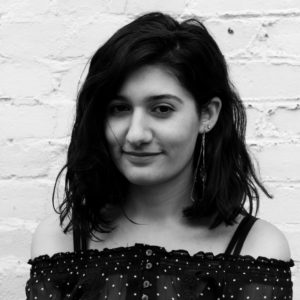 Gohar Hovhannisyan
President, European Students' Union
Gohar Hovhannisyan is the President of the European Students' Union – an umbrella organisation for national student unions from 40 European countries. At ESU her main focus is in the area of quality of higher education, with an emphasis given to quality assurance, learning and teaching, digitalization and meaningful students' participation in governance.
She has extensive experience of student representation that started from the local level at the governing board of the Armenian State University of Economics and continued to National and European levels. She is serving as the Executive Board member of EQAR, Advisory Board member of CHARM-EU university alliance, External Experts' Group member of ECIU alliance and represents ESU in the Advisory Group on Learning & Teaching of the Bologna Follow-up Group.
---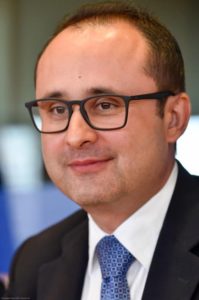 Cristian-Silviu Bușoi
MEP, Chair of the Committee on Industry, Research and Energy, European Parliament
Cristian-Silviu Bușoi is a Member of the European Parliament and Chair of the Industry, Research and Energy Committee. He is also Member of the Delegation for Southeast Asia, as well as substitute Member of the Environment, Public Health and Food Safety (ENVI), Committee on Economic and Monetary Affairs (ECON) and the Delegation for the Arab Peninsula.
Mr. Busoi graduated Medicine from Carol Davila University in Bucharest, Law from Titu Maiorescu University in Bucharest, and Diplomacy from the Romanian Diplomatic Institute in Bucharest. His political career started in 1996 when, as a student, he became member of the National Liberal Party. Eight years later, he entered the Romanian Parliament and, in 2013, became President of the Romanian National Health Insurance House. Since 2007, he has been elected to the European Parliament for three consecutive terms.
---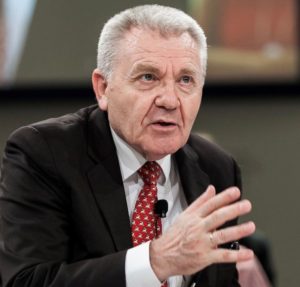 Jean-Pierre Bourguignon
President ad interim, European Research Council
President, European Research Council (ERC) (2014-2019), ad interim since July 2020.
Degrees: engineer, École Polytechnique (1966), PhD in Mathematical Sciences (Global Differential Geometry), Université Paris VII (1974). Positions: Research Fellow, CNRS (1969-2013), now Directeur de recherche emeritus; Professor, École polytechnique (1986-2012); Director, IHÉS, Bures-sur-Yvette (1994-2013), now Honorary Professor. President, Société Mathématique de France (1990-1991), European Mathematical Society (1995-1998). Paul Langevin Prize (1987), Prix du Rayonnement Français, sciences mathématiques, Académie des Sciences, Paris (1997). Doctor honoris causa: Keio University, Nankai University, The University of Edinburgh.
---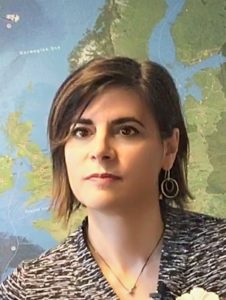 Anna Panagopoulou
Director, Common Support Centre, DG Research and Innovation, European Commission
Since July 2016, Ms Anna Panagopoulou has been Director of 'Common Implementation Centre' at European Commission's Directorate General for Research and Innovation. The directorate is responsible for the implementation strategy for R&I programmes in the European Union and covers among others the service for Horizon 2020 information and data. Ms Panagopoulou is also acting Director of Directorate for 'Research and Innovation Outreach' in charge of research and innovation policy. Since 2014, she was Head of Department for Programme Support and Resources at Innovation and Networks Executive Agency (INEA). Ms Panagopoulou started her career in the European Commission in 1997 being responsible for files in the area of EU research and innovation, transport and energy policy. Previously she worked six years in the private sector. She holds a degree in electrical engineering.
---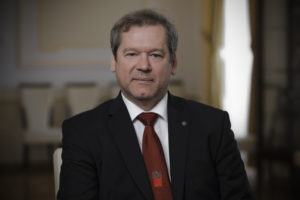 Igor Papič
Rector, University of Ljubljana
Prof. Dr. Igor Papič is a professor at the Faculty of Electrical Engineering at the University of Ljubljana. He is the Head of the Laboratory of Electricity Networks and Devices, and he was the Vice-Dean for Education from 2011 to 2013 and the Dean of the Faculty from 2013 to 2017.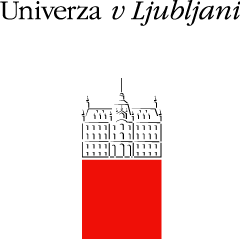 He received his bachelor's degree in 1992, his master's degree in 1995 and his doctorate in 1998 from the Faculty of Electrical Engineering at the University of Ljubljana. From 1994 to 1996, he trained at Siemens' Power Transmission and Distribution department in Erlangen, Germany. In 2001, he taught as a guest professor at the University of Manitoba in Winnipeg, Canada. His research includes active compensators, FACTS (Flexible AC Transmission System) devices, power quality and smart grid concepts.
Prof. Dr. Igor Papič has also led numerous domestic and international research and development projects. In 2009, he and his partners established Reinhausen 2e, d.o.o., a spin-off company of the University of Ljubljana. The company's two main activities include engineering and the development of passive, hybrid and active compensators. He has been invited to hold lectures at the University of Manitoba, the University of Manchester, SmartGrids Austria, TNB Research Kuala Lumpur, the University of Alberta, Sichuan University, and elsewhere around the world.
His activity extends beyond the academic sphere as well, having served as Chairman of the Slovenian Smart Grids Technology Platform from 2006 to 2017. Prof. Dr. Igor Papič is also the Vice-Chair of the Slovenian CIGRÉ-CIRED Association, the editor of the international publication IEEE Transactions on Power Delivery, the convenor of the international working group Cigre Joint Working Group C4.42/CIRED Continuous Assessment of Low-order Harmonic Emissions from Customer Installations and the Vice-Chair of the international working group IEEE Harmonics Modelling and Simulation Task Force.
---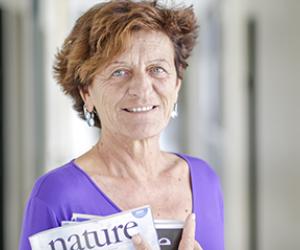 Giovanna Chimini
Vice Rector, Aix-Marseille University
Of Italian origins, Giovanna Chimini graduated in Medicine in 1981, and embraced scientific research in Academia in France, where she entered the National Center for Research (CNRS) as tenure scientist at Center of Immunology of Marseille Luminy (CIML) in 1989. Always interested in cell biology and membrane dynamics applied to Immunological questions she pioneered the discovery and functional characterization of the family of ATP Binding Cassette transporters in mammals.

At CIML she led a research team for almost 20 years and dedicated her studies to ABCA1, the membrane transporters in charge of controlling cholesterol efflux from peripheral cells and thus exerting a crucial role in the development of several conditions at the crossroads of metabolism and immunology, e.g. atherosclerosis. She drew attention in the late 90's to the complex interaction between circuits controlling cholesterol metabolism and macrophage functions and published along her career more than 100 original papers on the subject.
The interest to broaden her scientific horizon led Giovanna to the directorship of an internationally renowned and interdisciplinary CNRS center for the dissemination of sciences among expert peers; she held this position from 2008 to 2018.
These experiences and the comprehensive scientific vision contributed to the fulfilling of her position as Vice Dean for Research and International Relations at the Faculty of Sciences at Aix Marseille University from 2016 to 2020. Here she exerted her services to improve the attractiveness of sciences and in particular of research for the students.
In January 2020, she has been appointed Vice Rector for international Affairs at Aix Marseille University. She is hence a major actor in the deployment of the university's international policy and outreach practice.