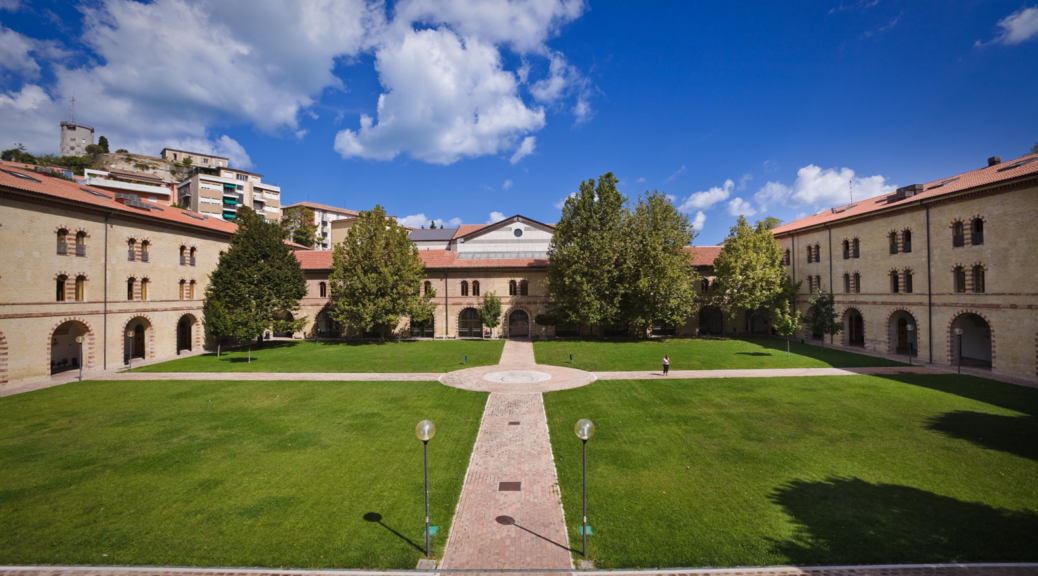 Università Politecnica delle Marche
Università Politecnica delle Marche
The Università Politecnica delle Marche (UNIVPM), which was founded in 1969 in Ancona, offers excellent conditions for study and research in a stimulating and comfortable environment. Ancona is located along the central Adriatic coast on an elbow-shaped promontory (its name in fact derives from the Greek word "Ankon" meaning elbow) and boasts one of Italy's most important ports.
UNIVPM has about 17000 students and include five faculties of Engineering, Medicine and Surgery, Economics, Science and Agriculture, which permanently employ about 540 academics and 550 technical/administration staff. The Faculties are situated on three main campuses in Ancona, but UNIVPM facilities are widespread over all regional territory, in the towns of Ascoli Piceno, Fabriano, Fermo, Macerata, Pesaro and San Benedetto del Tronto.
The academic programmes offer 56 courses, 10 first and second level post-graduate diplomas, 10 specialization courses, 36 specialization schools and 9 Ph.D. schools.
UNIVPM has increased its presence at European level due to a high standard in research and industrial collaborations for research and development and innovation. The university has been active in the European Research and Innovation Framework, since FP7 to Horizon Europe and in other European research initiatives (i.e. PRIMA, COST, LIFE, ERA-NET, JPI MYBL, JPI WATER, INTERREG PROGRAMME, MED PROGRAMME). Furthermore, UNIVPM is an active part of numerous European partnerships, such as Climate KIC, Water Europe, JPI Oceans, Built4people.
The University has played a key role in several part of the Erasmus+ programme and it is particularly active in the Adriatic-Ionian region, which is considered one of the priorities of the internationalization strategy of UNIVPM. To this scope UNIVPM hosts the General Secretariat of UniAdrion (Association of Universities of the Adriatic-Ionian area), which gathers 49 universities in 8 countries (Albania, Bosnia-Herzegovina, Croatia, Greece, Italy, Montenegro, Serbia and Slovenia) and promotes academic collaborations for the development of the region, also supporting the implementation of EUSAIR (European Strategy for the Adriatic-Ionian Region).
In 2020 the University obtained the accreditation of the Erasmus+ Consortium "Uniadrion Italy", which offers scholarships for the mobility of students and staff between Italy and the Western Balkans. The Consortium is coordinated by UNIVPM and is made up of 13 Italian Universities belonging to the UniAdrion association.
UNIVPM Bruxelles Office 
The Brussels Liaison Office supports the university by promoting its effective involvement in the European Union's Research & Innovation policies and programmes.
It allows to monitor and actively participate in the definition of EU policies and programmes in the fields of research, innovation and competitiveness, by working in synergy with the European institutions and the main European actors and their representation to the EU.