Speaker Biographies annual event 2022
Speaker Biographies annual event 2022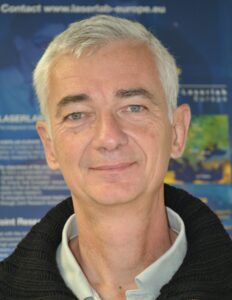 Philippe Delaporte, Vice-President for Research, Aix-Marseille University, France
Philippe Delaporte is Vice-Rector for Research at Aix-Marseille University. After a PhD in Physics in 1987, he became CNRS research fellow, and was awarded the Bronze Medal of CNRS. He is now professor at AMU. His research focuses on laser-matter interaction and applications in the fields of health and nanotechnology. He coordinated several national and European projects and he is author of 150+ publications in peer reviewed journals and has taken part as guest in 90 lectures.
Among other responsibilities, he contributed to the development of interdisciplinarity at Aix-Marseille University as coordinator of the Interdisciplinary and Intersectoral Research Pole 'Sciences and Technologies'. He was also Vice President of the Photonics and Imaging cluster Optitec (2013-2019) and member of the Board of Stakeholder of the European Partnership Photonics21.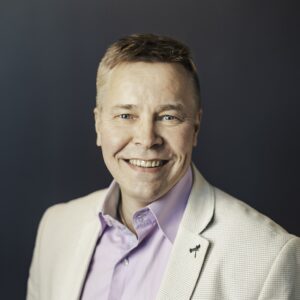 Jari Hämäläinen, Vice-President for Research, LUT University, Finland
Jari Hämäläinen has been Vice-President for research and innovation at Lappeenranta-Lahti University of Technology (LUT) since 2014 and Professor of industrial mathematics at LUT since 2010. He is academy member of Finnish Academy of Technical Sciences, and he has been representing Council of Finnish Academies in The European Council of Academies of Applied Sciences, Technologies and Engineering (Euro-CASE) since 2018. Hämäläinen is Chair of the Committee of the vice-rectors for research of Finnish universities (UNIFI). Recently Hämäläinen was Chair of the Scientific Committee (SC) of European Cooperation in Science and Technology (COST) in 2017-21 and Vice-Chair of the SC in 2015-17.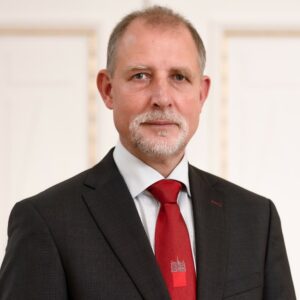 Gregor Majdič, Rector, University of Ljubljana, Slovenia
Prof. Dr. Gregor Majdič is Full Professor of Physiology at the Veterinary Faculty, University of Ljubljana, and Full Professor of Physiology at the Faculty of Medicine in Maribor. The main topics of his research are the differences in the brain between the sexes and the biological sex differences in other parts of the body, the long-term effects of stress on the brain and health, and the possible effects of endocrine disruptors on health.  He has published more than 90 scientific articles in peer-reviewed international journals, and his articles have been cited more than 2,000 times. He has held several national and international projects, and together with Dr. Stuart Tobet from Colorado State University in Colorado, he was co-leader of two National Institute of Health (NIH) projects.  He has written more than 90 popular science articles and regularly participates in radio and television programmes on science.  In 2021, his book Soul Mate Biology: The science of attachment and love was published by one of the largest publishers in the world, Springer Nature.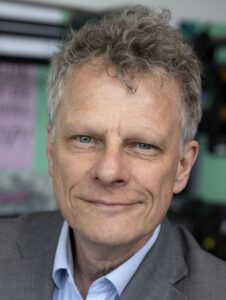 Bert Verveld, President, Amsterdam University of the Arts, Netherlands
Bert Verveld has been president of the Executive Board of the Amsterdam University of the Arts (AHK) since 1 March 2015. He is chairman of the Supervisory Board of CINOP, an independent research and consultancy organization specialized in many services in the field of education and the labor market. As a member of the External Advisory Board, he advises the Georg-August-Universität Göttingen on international strategy. Bert Verveld is chair of the board of the Amsterdam Research Institute of the Arts, a partnership between the University of Amsterdam (UvA), Vrije Universiteit Amsterdam (VU), Amsterdam University of Applied Sciences (AUAS/HvA), Rietveld Academy and the AHK in the field of research in and into the arts. He is also a member of the board of the Center of Expertise for Creative Innovation (CoECI). The Amsterdam University of Applied Sciences (lead organisation), AHK, Inholland and the Rietveld Academy participate in CoECI. As of 1 February 2022, he is chairman of the board of the Cultuur & School Utrecht Foundation, which connects the cultural offer in Utrecht with the demand from schools in primary and secondary education.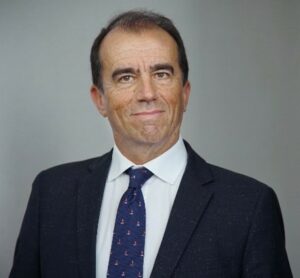 Roberto Zanino, Vice-Rector, Politecnico di Torino, Italy
M.Sc. degree in nuclear engineering and the Ph.D. degree in energy engineering from Politecnico di Torino (PoliTo). Visiting scientist at Max-Planck Institut fuer Plasmaphysik in Garching, Germany, and MIT Plasma Science and Fusion Center in Cambridge (MA) USA. Professor of nuclear engineering at Dipartimento Energia, PoliTo, coordinator of the Nuclear Engineering Modeling group. Director at CESAER and President of the Magalhaes Network. Member of the Steering Committee of the Unite! European University Alliance.Vice President of the Italian university consortium for nuclear technologies (CIRTEN) and member of the EURATOM Scientific and Technical Committee. Author or coauthor of 200+ papers in international journals. h-index = 30 (Scopus database, October 2022). Founding member of the Italian Academy of Engineering and Technology and senior member of the Institute of Electrical and Electronic Engineers (IEEE).
Christian Ehler MEP, ITRE Committee Member & Horizon Europe Rapporteur, European Parliament
 Dr Christian Ehler has been a Member of the European Parliament for Brandenburg since 2004 and belongs to the Group of the European People's Party (EPP/CDU). He has been a Member of the Committee on Industry, Research and Energy (ITRE) for over ten years and has been its coordinator for the EPP since the beginning of this legislative period. As rapporteur for Horizon 2020 (2014-2020) and Horizon Europe (2021-2027) Dr Christian Ehler is considered one of the leading figures in the design and implementation of the European Framework Programmes for Research and Innovation.
He is the initiator of the ITRE working group on the implementation of the Framework Programmes, which ensures close parliamentary scrutiny of Europe's research and innovation funding. Furthermore, Dr Christian Ehler is Chair of the European Parliament's think tank STOA (Science and Technology Options Assessment). One of Dr. Ehlers main priorities is to ensure Europe's excellence in science, technology and innovation in all sectors, including health, digital and climate. As Rapporteur for Horizon Europe, he has put forward a number of instruments to reduce the administrative burden for researchers and SMEs and for boosting public-private partnerships contributing to achieving EU climate and digital goals.
Anna Panagopoulou, Director for the European Research Area & Innovation, DG RTD, European Commission
Anna Panagopoulou is Director of 'European Research Area & Innovation' at the Research and Innovation Directorate General of the European Commission. She is responsible together with her teams to co-create with Member States and stakeholders policies to shape a globally competitive European research and innovation system that is open, performant, cohesive and conducive to transformative innovation for a sustainable future.  She has been working in the Commission in various policy and management roles for 24 years. She holds a master degree in electrical engineering and has a long professional experience in private and public sector.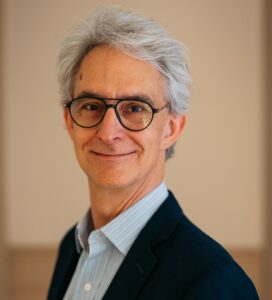 Stephane Berghmans, Director for Research & Innovation, EUA; Member of the Drafting Team, European agreement on reforming research assessment
Stephane Berghmans is the EUA Director of Research and Innovation. He joined the Association in 2020 after working for Elsevier since 2013 as Vice President of Academic Relations in Brussels, responsible for strategic relationships and partnerships with research organisations and EU institutions.  Prior to this, Stephane worked for the European Science Foundation as Head of the Biomedical Sciences Unit, managing the secretariat general for the European Medical Research Councils (EMRC) with activities in science management, policy and strategy. He is a Doctor in Veterinary Medicine who obtained his PhD in genetics and molecular biology at the University of Liege (Belgium). Stephane was a postdoctoral fellow at Harvard Medical School, worked in the biotech sector in Cambridge (UK) and served as Director of Biology at Znomics in Portland, Oregon (USA).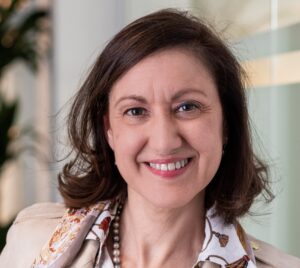 Lídia Borrell-Damián, Secretary General, Science Europe
Lidia Borrell-Damián is Secretary General of Science Europe, the association representing national public organisations that fund and perform research in Europe. She holds overall responsibility for the organisation's strategic development and implementation of action plans. Her areas of experience cover a wide range of Research and Innovation (R&I) priorities, namely EU Framework Programme; European Research Area; research infrastructures; research ethics and integrity; research assessment processes; university-business cooperation; regional innovation; gender and diversity; Open Science; doctoral education; energy science policy.
She holds a Doctorate in Chemistry (Chemical Engineering Specialty; Solar Energy) from the University of Barcelona (1995). She worked at the European University Association (EUA) during 2006-2019, serving the last five years as the Director for R&I. She was Director of Research at Universitat Pompeu Fabra, (Barcelona, Spain, 2003-2005). Formerly, she was a Visiting Scholar at the University of Western Ontario (London, Canada, 1999-2001) and at North Carolina State University (Raleigh, USA, 1997-1998). She was an Assistant Professor at the University of Barcelona from 1990-1998.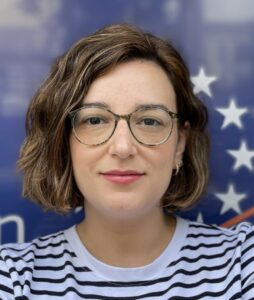 Silvia Gomez Recio, Secretary General, YERUN; Member of the CoARA Implementation Group
Silvia is the first Secretary General of YERUN since October 2016, when the network established its Brussels office. She is responsible for the strategic leadership, networking actions and the implementation of the network's strategy. The Young European Research University Network (YERUN) brings the voice of young universities to EU policies in Brussels. The network strengthens and facilitates collaboration in areas of research, education and services to society. At present, YERUN includes 22 member universities.