Kansai University
Kansai University
Established in 1886
Located in Osaka
School principle is the practical adaption of academic knowledge to social realities
13 undergraduate, 13 postgraduate faculties and 2 professional graduate schools
Japanese Language and Culture Program preparatory school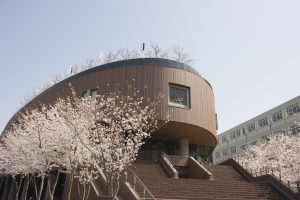 Our Overseas offices
Kansai University is internationally oriented and is strengthening its position as a global network institution. This includes 200 university-wide international partnerships and 6 overseas offices.
Kansai University was established the Kansai University Japan-EU Research Center in 2006 at the University of Leuven, Kansai University's longtime partner institution in Europe as commemoration of the 120th anniversary of Kansai University. The Center was reorganized to the Kansai University European Center in 2021 as a new base for education and research activities while building on its achievements the two universities' ongoing efforts.
Main Activities of the European Center
Assisting in research and other exchanges between Kansai University and the KU Leuven and other European universities.
Assisting in educational exchange between Kansai University and the KU Leuven and other European universities.
Gathering information on various grants in Europe and building networks with related organizations
Public relations activities of Kansai University in Europe
Hot topics at Kansai University
KU-COIL
Kansai University promotes global education. In 2014, COIL (Collaborative Online International learning) was first introduced to our university in Japan. The COIL method gives us global learning worldwide opportunities by online communication (Read more about COIL). Since then, Kansai University has expanded the KU-COIL network with overseas universities in Taiwan, Korea, Malaysia, Mexico, China, Brazil, Tanzania, Indonesia, etc. Kansai University is also actively promoting DX and has been selected for a grant from the Ministry of Education, Culture, Sports, Science and Technology in 2021. It connects the five campuses of Kansai University as well as universities in Japan and abroad to expand education and research activities on a global scale.
KU-SMART Project
KU-SMART (Kansai University Smart Materials for Advanced and Reliable Therapeutics) Project is one of our university's outstanding research project (Read more about KU-SMART). The mission of this project is to develop new medical technology that will benefit society.