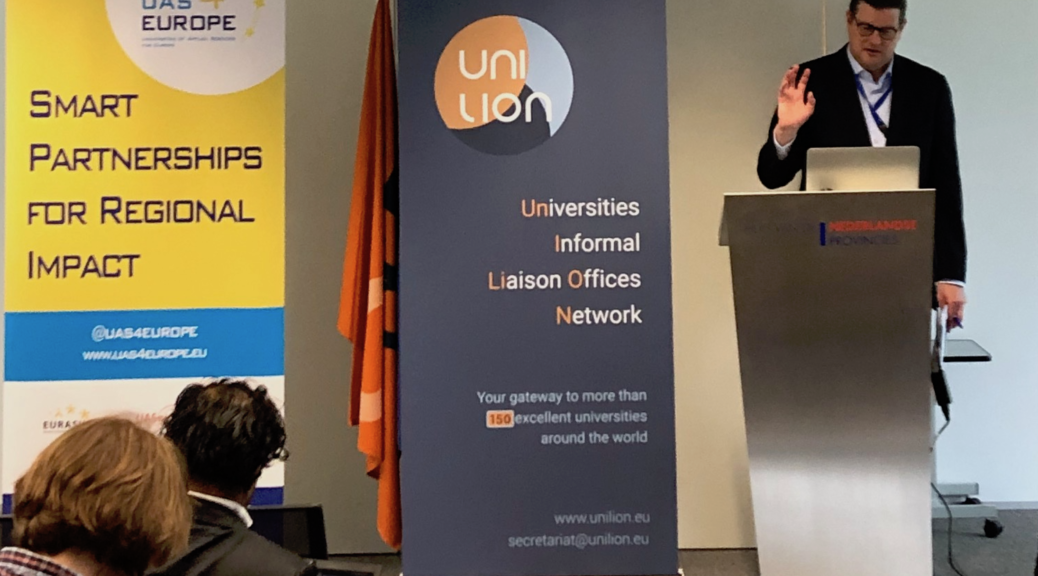 UnILiON Open Talk on Synergies with Horizon Europe – policy and implementation
UnILiON Open Talk on Synergies with Horizon Europe – policy and implementation
On 10 March 2020 UnILiON organised an Open Talk on "Synergies with Horizon Europe – policy and implementation".
Participation of 80 people showed the big interest in this topic. Keynote speaker Mr Maximilian Steiert from DG RTD, Directorate A, Unit A.5. (Horizon Budget & MFF Synergies) explained the new plans and strategies of the European Commission on developing synergies between European funding programmes. He gave insight in legislation, governance, policy framework, knowledge management, pathway from research to development, education and skills and current activities. A lively discussion with very interesting and tricky questions and recommendations from the audience made the real added value of this event.
The event has been hosted by the Bavarian Research Alliance, UASNL and UAS4EUROPE.
If you are interested in receiving the presentation of the event, please contact: lukas-eder@bayfor.org