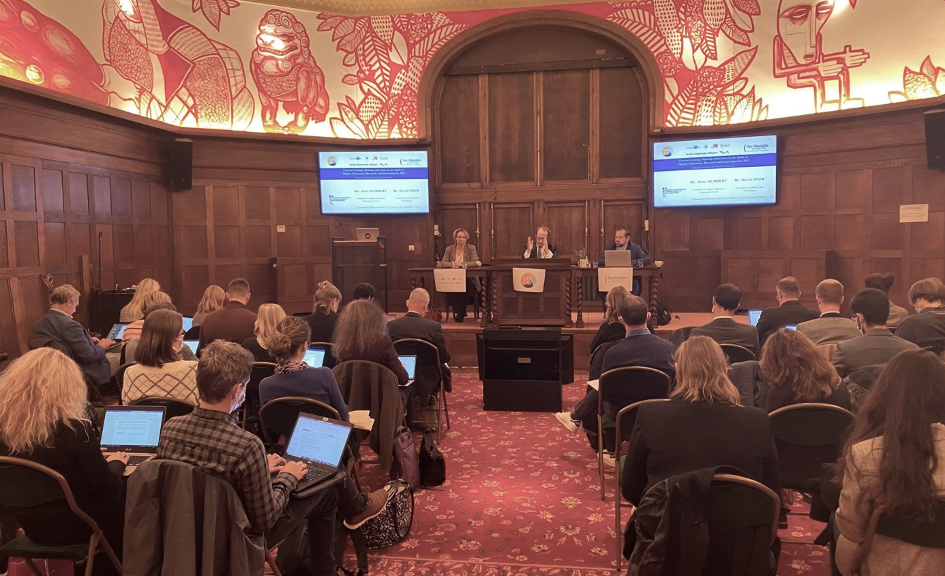 Forward looking: Sharing reflections in the fields of Higher Education, Research and Innovation
Forward looking: Sharing reflections in the fields of Higher Education, Research and Innovation
UnILiON had the pleasure of hosting a forward-looking event and exchange with two representatives of the French permanent representation in Brussels – our first event in personal presence after the pandemic, on Tuesday 12 October 2021 from 1.00 pm to 2.30 pm.
At the invitation of the UnILiON members Aix-Marseille Université and Berlin Unviersity Alliance, Aline Humbert, Counsellor for Higher Education, Training and Youth and David Itier, Counsellor for Science and Technology at the Permanent Representation of France to the European Union, discussed with 45 university representatives from the UnILiON family, what future developments are likely to/could potentially emerge during the upcoming French presidency of the Council of the EU.
The backdrop will be the need to re-launch after the Covid crisis, ensuring, that belongingness to the European Union will be the core of the Union, supporting its strong and coherent role in the world. The discussions included the future developments for the European University Networks, the European Research Area, the Pact on Research and Innovation and how their newest developments can be tested and implemented in practice. Cooperation among EU, national and local actors was identified as key to the success of the Missions, disruptive innovation and the possible Communication on a European Innovation Area are areas of high interest and so is the development of international science cooperation.
UnILiON representatives raised several topics
on the role of universities inter alia in the partnerships,
on the future development of the ERA governance framework,
on innovation hubs, the role of their various actors and the synergies between them,
on international cooperation especially regarding the European University Alliances,
on the future of the European Educational Area and its link with research,
on funding commensurate to the aspirations envisaged e.g. by Missions or European University Alliances, and
on the role the Missions could play in the future development of European Science Policy.
After the ongoing Slovenian Presidency that will end on 31 December 2021, France will be holding the Presidency of the Council of the EU from 1 January 2022 until 30 June 2022.